Lakota Make - Student Edition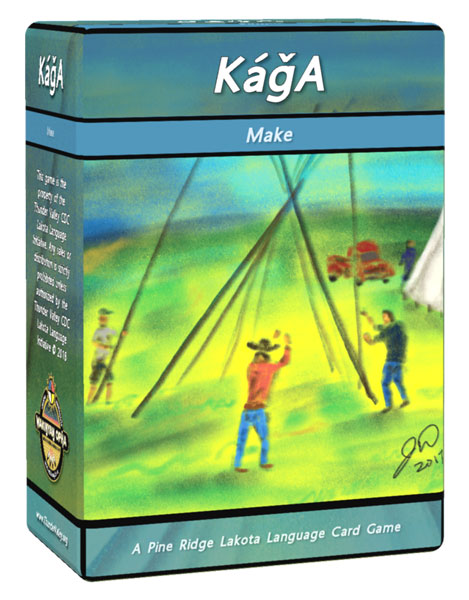 Lakota Make - Student Edition
Game
Native Teaching Aids (2020)
SKU: 782290222927
Regular price
$10.00
$10.00
Through this card game, learn about the language and culture of the Lakota people while making and selling items at market. Following the understanding that everyone contributes within the power of a circle, players share their unused cards with the next player. Learn: the rooms of the house, basic conversation phrases, deductive reasoning skills, and immersive group conversation.
-For ages 8 and up
-Speaker level : Beginner
-Three to Six Players
-Early Learner Accessible.
Student Edition is the size of a deck of playing cards and includes 75-100 cards and an instruction card.
Classroom Use: Students will learn cultural items and how to converse in this immersive language game designed to enhance deductive reasoning skills and practice conversation. For groups of three to six players aged 10 and up.