Speaking of Indians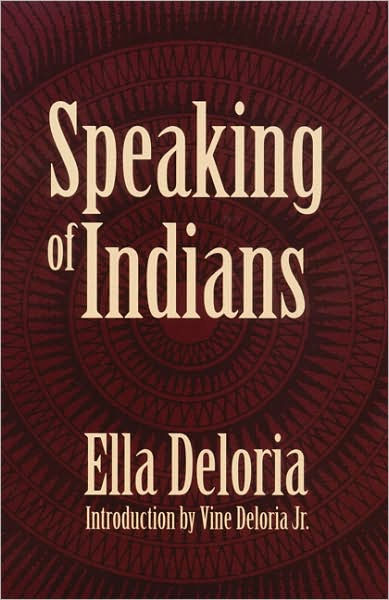 Speaking of Indians
Paperback
Bison Books (1998)
SKU: 9780803266148
Regular price
$14.95
$14.95
Introduction by Vine Deloria Jr.
Ella Deloria could speak intimately about Indian ways because she belonged to a Yankton Sioux family. A distinguished scholar who studied with Franz Boas at Columbia University, she had the gift of language and the understanding necessary to bridge races. Originally published in 1944, this book is an important source of information about Dakota culture and a classic in its elegant clarity of insight.
Beginning with a general discussion of American Indian origins, language families, and culture areas, Deloria then focuses on her own people, the Dakotas, and the intricate kinship system that governed all aspects of their life. She writes, "Exacting and unrelenting obedience to kinship demands made the Dakotas a most kind, unselfish people, always acutely aware of those about them and innately courteous."
Deloria goes on to show the painful transition to reservations and how the holdover of the kinship system worked against Indians trying to follow white notions of progress and success. Her ideas about what both races must do to participate fully in American life are as cogent now as when they were first written.