Me Tomorrow: Indigenous Views on the Future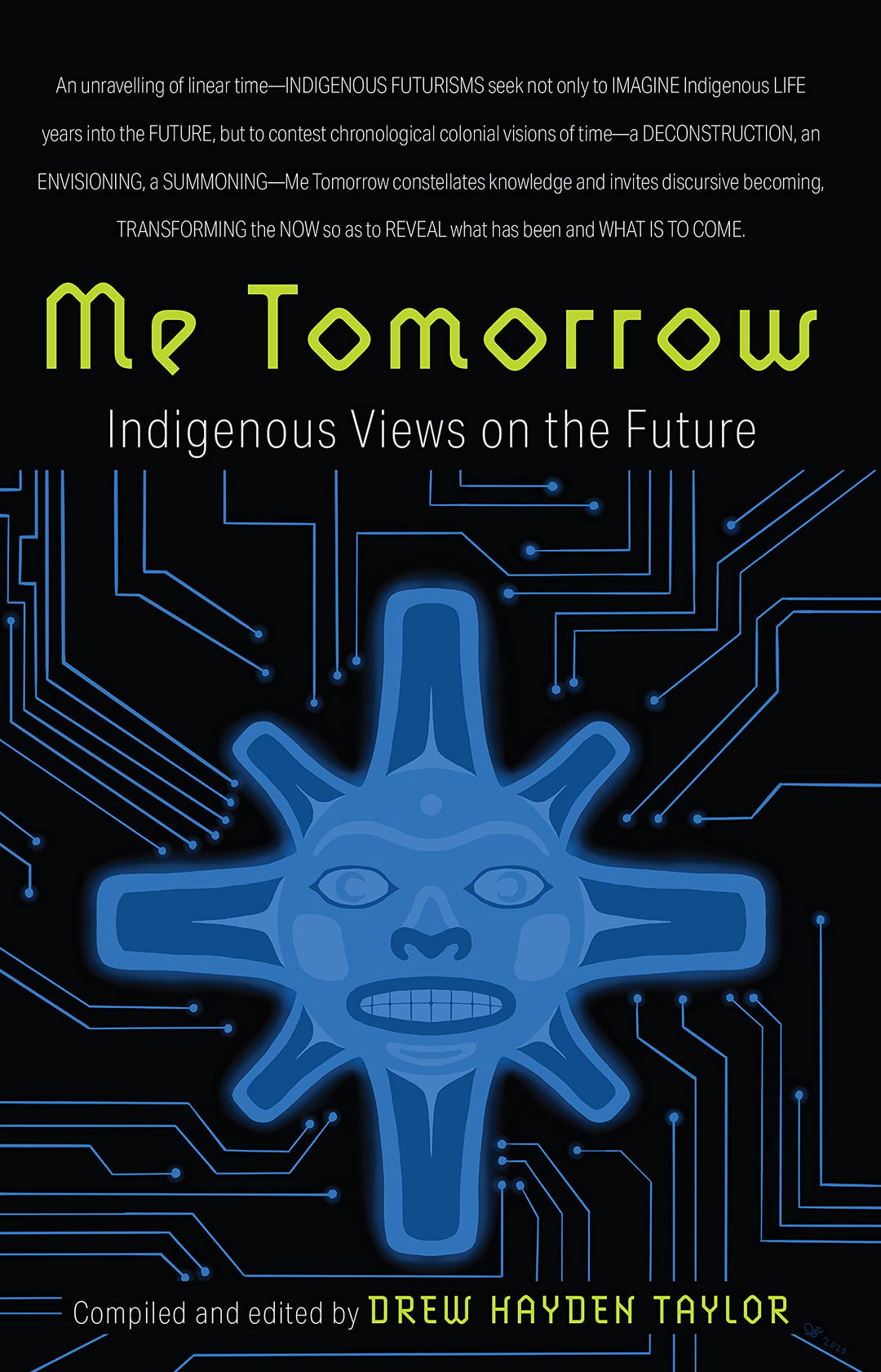 Me Tomorrow: Indigenous Views on the Future
Paperback
Douglas & McIntyre (2022)
SKU: 9781771622943
Regular price
$22.95
$22.95
First Nations, Métis and Inuit artists, activists, educators and writers, youth and elders come together to envision Indigenous futures in Canada and around the world.
Discussing everything from language renewal to sci-fi, this collection is a powerful and important expression of imagination rooted in social critique, cultural experience, traditional knowledge, activism and the multifaceted experiences of Indigenous people on Turtle Island.
In Me Tomorrow... Darrel J. McLeod, Cree author from Treaty-8 territory in Northern Alberta, blends the four elements of the Indigenous cosmovision with the four directions of the medicine wheel to create a prayer for the power, strength and resilience of Indigenous peoples. Autumn Peltier, Anishinaabe water-rights activist, tells the origin story of her present and future career in advocacy--and how the nine months she spent in her mother's womb formed her first water teaching. When the water breaks, like snow melting in the spring, new life comes. Lee Maracle, acclaimed Stó lō Nation author and educator, reflects on cultural revival--imagining a future a century from now in which Indigenous people are more united than ever before.
Other essayists include Cyndy and Makwa Baskin, Norma Dunning, Shalan Joudry, Shelley Knott-Fife, Tracie Léost, Stephanie Peltier, Romeo Saganash, Drew Hayden Taylor and Raymond Yakeleya.
For readers who want to imagine the future, and to cultivate a better one, Me Tomorrow is a journey through the visions generously offered by a diverse group of Indigenous thinkers.