Drawing Out Law: A Spirit's Guide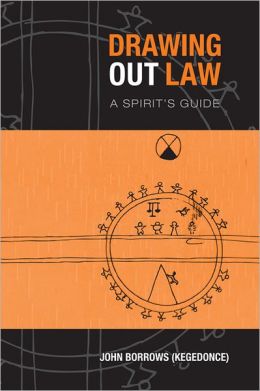 Drawing Out Law: A Spirit's Guide
Paperback
University of Toronto Press (2010)
SKU: 9781442610095
Regular price
$41.95
$41.95
The Anishinabek Nation's legal traditions are deeply embedded in many aspects of customary life. In Drawing Out Law, John Borrows (Kegedonce) skillfully juxtaposes Canadian legal policy and practice with the more broadly defined Anishinabek perception of law as it applies to community life, nature, and individuals.
This innovative work combines fictional and non-fictional elements in a series of connected short stories that symbolize different ways of Anishinabek engagement with the world. Drawing on oral traditions, pictographic scrolls, dreams, common law case analysis, and philosophical reflection, Borrows' narrative explores issues of pressing importance to the future of indigenous law and offers readers new ways to think about the direction of Canadian law.
Shedding light on Canadian law and policy as they relate to Indigenous peoples, Drawing Out Law illustrates past and present moral agency of Indigenous peoples and their approaches to the law and calls for the renewal of ancient Ojibway teaching in contemporary circumstances.
This is a major work by one of Canada's leading legal scholars, and an essential companion to Canada's Indigenous Constitution.