Me Artsy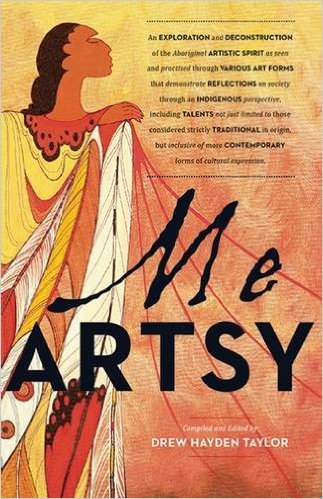 Me Artsy
Paperback
Douglas & McIntyre (2015)
SKU: 9781771620703
Regular price
$22.95
$22.95
There are a few questions that professional artists get asked regularly: Where do you get your ideas? How did you get started? And be honest—are you really in it for the money?
Following the highly successful
Me Funny
and
Me Sexy
anthologies,
Me Artsy
answers these eternal questions and more. With essays from fourteen First Nations artists from a variety of disciplines, the collection provides insight into the paths that led each artist to pursue and develop his or her craft. The essays explore many common themes around the role of art in First Nations communities, including the importance of art for creating social change, the role of art in representing Native culture and the fusion of traditional and contemporary techniques. On a more personal level, the essays describe the significance of art in the lives of the contributors, along with their sometimes unlikely journeys to success, stories which are often touched with humour and humility.
Chef David Wolfman describes gruelling years of prep work in the kitchens of the exclusive National Club; filmmaker Zacharias Kunuk discusses leaping into his first feature film without knowing how to finance it; fashion designer Kim Picard describes making a dress inspired by coffee beans; and playwright Drew Hayden Taylor tells the story of putting a bullet through his first play and burying it in his yard. Other contributors include actor/playwright Monique Mojica, painter Marianne Nicolson, painter Maxine Noel, blues pianist Murray Porter, scholar Karyn Recollet, dancer/choreographer Santee Smith, director/actor Rose Stella, drummer Steve Teekens, writer Richard Van Camp and manga artist Michael Nicholl Yahgulanaas.