Anishinaabe Syndicated: A View from the Rez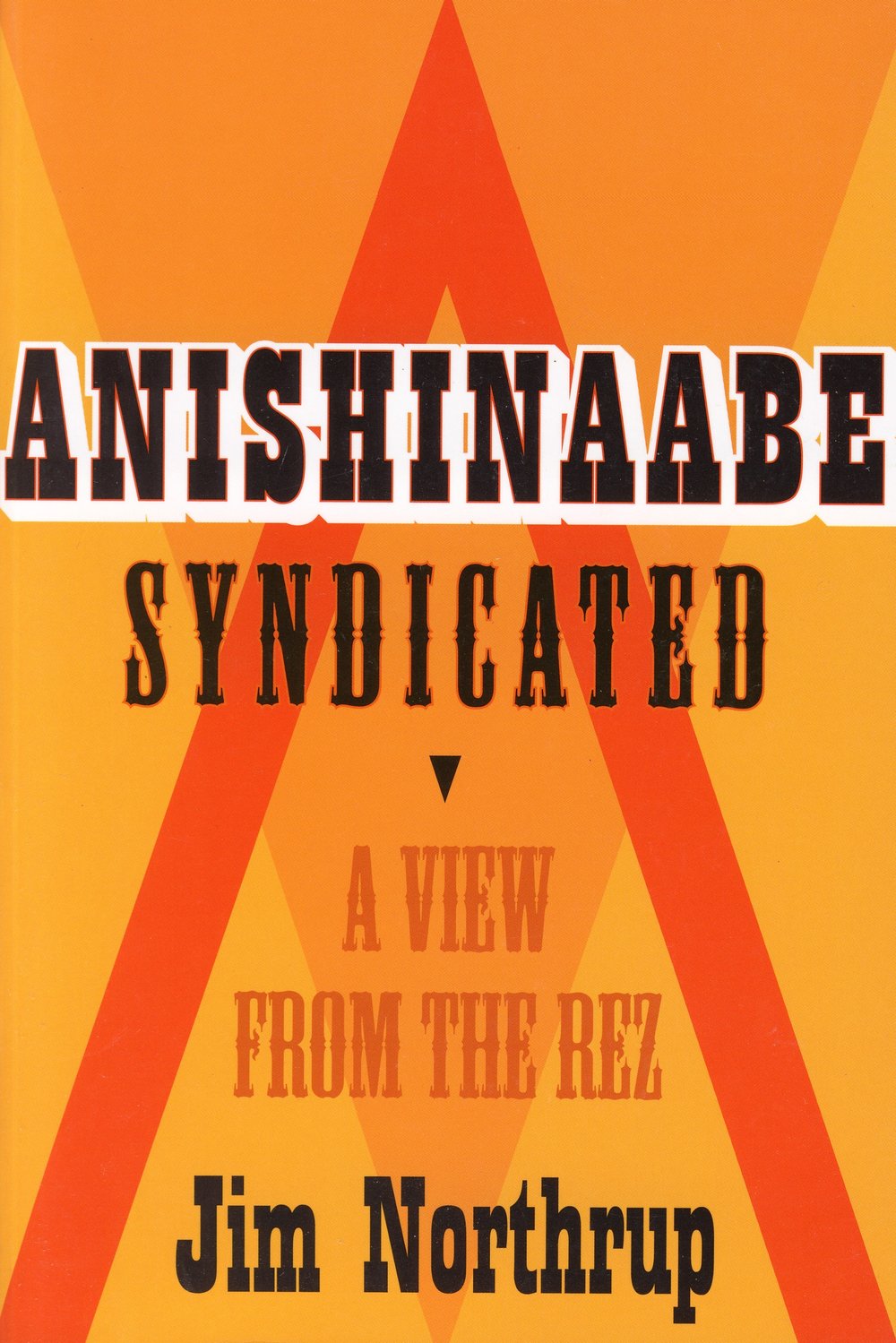 Anishinaabe Syndicated: A View from the Rez
Paperback
Minnesota Historical Society Press (2011)
SKU: 9780873518239
Regular price
$19.95
$19.95
The topics of the day fly fast and furious over Jim Northrup's moccasin telegraph:
The game wardens were playing catch and release with the Anishinaabeg spearers. One Shinnob went back for seconds. He got two tickets. . . .
The powwow was great. I'd like to thank all those who worked to make this happen. as a Vietnam vet, I felt honored, but still think we should quit making veterans. . . .
Hell just froze over because Fonjalackers got a per capita gambling payment. After almost fifteen years of high-stakes bingo and gambling casinos, we got a check for $1,500 each. . . . Now Mom can get that operation andI can send my kids to Harvard. I can also get that Ferrari I've always wanted. I'll decide on the color after my round-the-world vacation...
Between 1989 and 2001, Indian Country saw enormous changes in treaty rights, casino gambling, language renewal, and tribal sovereignty. Jim Northrup, a thoroughly modern traditional Ojibwe man who writes a monthly syndicated newspaper column, the Fond du Lac Follies, witnessed it all. With humor sometimes gentle, sometimes biting, sometimes broad, these excerpts tally the changes, year by year, as he spears walleye, raises a grandson, harvests wild rice and maple sugar, fixes rez cars, attends powwows, and jets across the country and across the ocean to tell stories.
"Jim Northrup takes the lies told about us Indians and the lies we like to tell ourselves and skins them until there is nothing left but laughter. And from that he manages—as only Northrup can do—to make the truth out of it. Pointed, wry, deadpan, exuberant, Anishinaabe Syndicated is a miracle, a hilarious one at that. Jim Northrup makes me proud to be Ojibwe and grateful I can read about it." —David Treuer