Conflicted Mission: Faith, Disputes, and Deception on the Dakota Frontier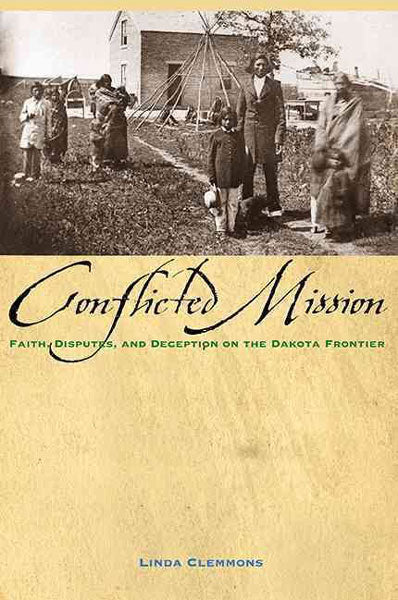 Conflicted Mission: Faith, Disputes, and Deception on the Dakota Frontier
Paperback
Minnesota Historical Society Press (2014)
SKU: 9780873519212
Regular price
$22.95
$22.95
Contrasts the missionaries rhetoric with the reality of their work on the frontier to tell a complicated and fascinating story of cultural collision.
From the mid-1830s to the 1860s, the missionaries sent to Minnesota by the American Board of Commissioners for Foreign Missions (ABCFM) wrote thousands of letters to their supervisors and supporters claiming success in converting the Dakota people. But author Linda M. Clemmons reveals that the reality of the situation was far more conflicted than what those written records would suggest.
In fact, in the rough Minnesota territory, missionaries often found themselves looking to the Dakota for support. The missionaries and their wives struggled to define what it meant to convert and "civilize" Dakota people. And, although many scholars depict missionaries as working hand in hand with the federal government, Clemmons reveals discord over the Dakota people's treatment, especially after the U.S. Dakota War of 1862, when many missionaries spoke out against exile.
The missionaries found that work with the Dakota was rarely as heroic, romantic, or successful as what they read about in the evangelical press, but, at the same time, they themselves painted a rosier picture of their own work.