Held by the Land: A Guide to Indigenous Plants for Wellness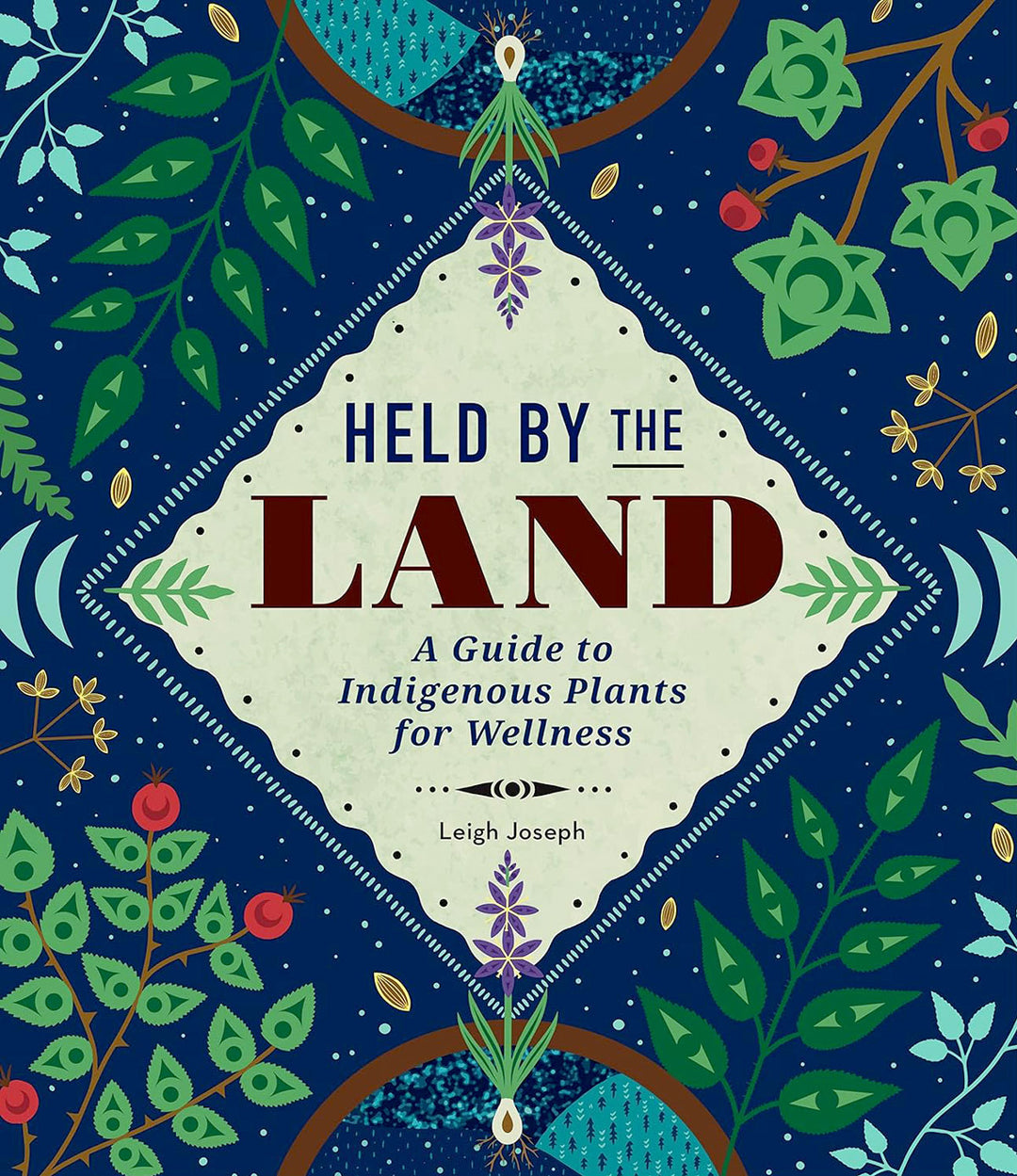 Held by the Land: A Guide to Indigenous Plants for Wellness
Hardcover
Wellfleet Press (2023)
SKU: 9781577152941
Regular price
$24.99
$24.99
Author Leigh Joseph, an ethnobotanist and a member of the Squamish Nation, provides a beautifully illustrated essential introduction to Indigenous plant knowledge.
Plants can be a great source of healing as well as nourishment, and the practice of growing and harvesting from trees, flowering herbs, and other plants is a powerful way to become more connected to the land. The Indigenous Peoples of North America have long traditions of using native plants as medicine as well as for food. Held by the Land honors and shares some of these traditions, offering a guide to:
-Harvesting herbs and other plants and using them topically
-North American plants that can treat common ailments, add nutrition to your diet, become part of your beauty regime, and more
-Stories and traditions about native plants from the author's Squamish culture
-Using plant knowledge to strengthen your connection to the land you live on
Early chapters will introduce you to responsible ways to identify and harvest plants in your area and teach you how to grow a deeper connection with the land you live on through plants. In the plant profiles section, common plants are introduced with illustrations and information on their characteristics, range, how to grow and/or harvest them, and how to use them topically and as food. Special features offer recipes for food and beauty products along with stories and traditions around the plants.
This beautiful, full-color guide to Indigenous plants will give you new insights into the power of everyday plants.