Global Indigenous Health: Reconciling the Past, Engaging the Present, Animating the Future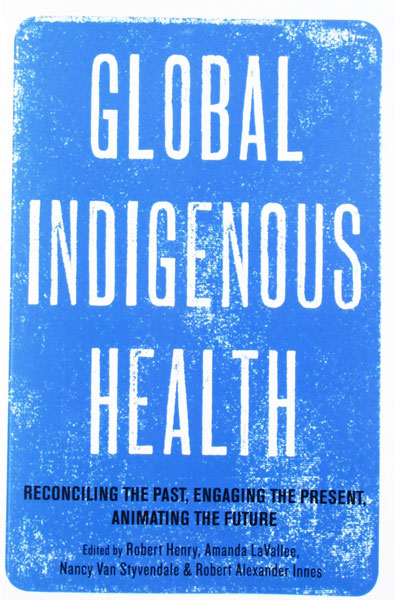 Global Indigenous Health: Reconciling the Past, Engaging the Present, Animating the Future
Paperback
University of Arizona Press (2019)
SKU: 9780816540204
Regular price
$40.00
$40.00
Indigenous peoples globally have a keen understanding of their health and wellness through traditional knowledge systems. In the past, traditional understandings of health often intersected with individual, community, and environmental relationships of well-being, creating an equilibrium of living well. However, colonization and the imposition of colonial policies regarding health, justice, and the environment have dramatically impacted Indigenous peoples' health.
Building on Indigenous knowledge systems of health and critical decolonial theories, the volume's contributors—who are academic and community researchers from Canada, the United States, Sweden, and New Zealand—weave a narrative to explore issues of Indigenous health within four broad themes: ethics and history, environmental and ecological health, impacts of colonial violence on kinship, and Indigenous knowledge and health activism. Chapters also explore how Indigenous peoples are responding to both the health crises in their communities and the ways for non-Indigenous people to engage in building positive health outcomes with Indigenous communities.
Global Indigenous Health is unique and timely as it deals with the historical and ongoing traumas associated with colonization and colonialism, understanding Indigenous concepts of health and healing, and ways of moving forward for health equity.