Native Apparitions: Critical Perspectives on Hollywood's Indians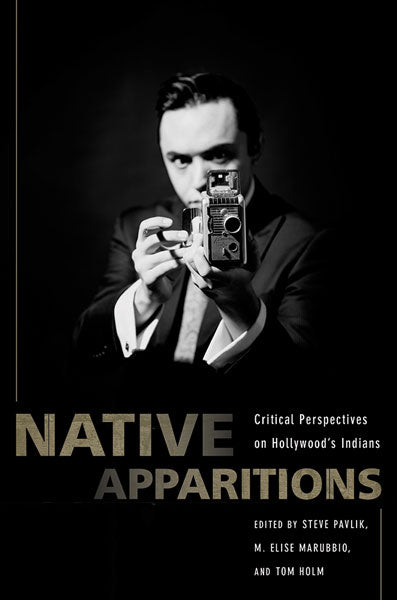 Native Apparitions: Critical Perspectives on Hollywood's Indians
Paperback
University of Arizona Press (2017)
SKU: 9780816535477
Regular price
$32.95
$32.95
In Cherokee, the term for motion picture is a-da-yv-la-ti or a-da-yu-la-ti, meaning "something that appears." In essence, motion pictures are machine-produced apparitions. While the Cherokee language recognizes that movies are not reality, Western audiences may on some level assume that film portrayals offer sincere depictions of imagined possibilities, creating a logic where what is projected must in part be true, stereotype or not.
Native Apparitions offers a critical intervention and response to Hollywood's representations of Native peoples in film, from historical works by director John Ford to more contemporary works, such as Apocalypto and Avatar. But more than a critique of stereotypes, this book is a timely call for scholarly activism engaged in Indigenous media sovereignty. The collection clusters around three approaches: retrospective analysis, individual film analysis, and Native- and industry-centered testimonials and interviews, which highlight indigenous knowledge and cultural context, thus offering a complex and multilayered dialogic and polyphonic response to Hollywood's representations.
Using an American Indian studies framework, Native Apparitions deftly illustrates the connection between Hollywood's representations of Native peoples and broader sociopolitical and historical contexts connected to colonialism, racism, and the Western worldview. Most importantly, it shows the impact of racializing stereotypes on Native peoples, and the resilience of Native peoples in resisting, transcending, and reframing Hollywood's Indian tropes.