Without Destroying Ourselves: A Century of Native Intellectual Activism for Higher Education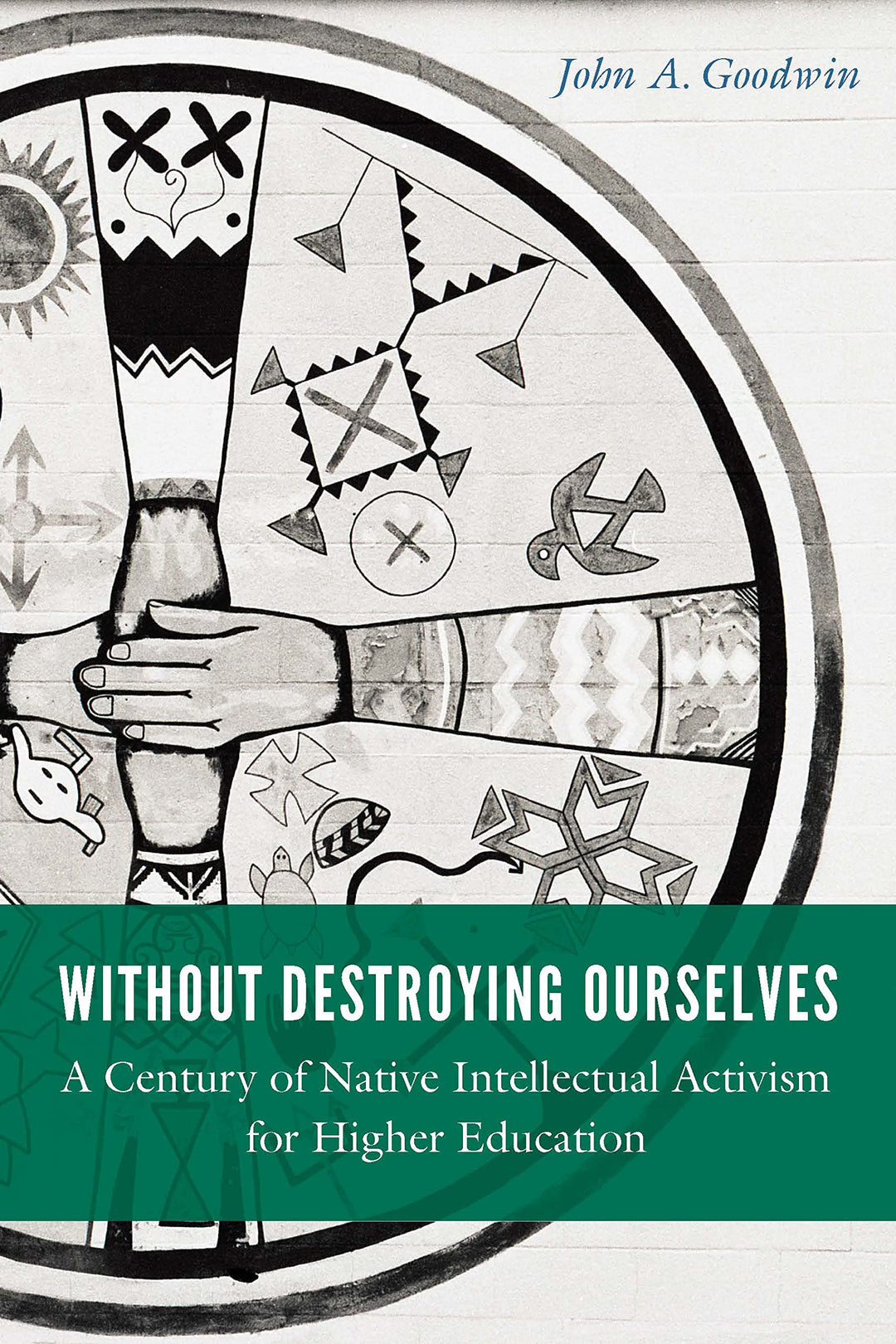 Without Destroying Ourselves: A Century of Native Intellectual Activism for Higher Education
Hardcover
University of Nebraska Press (2022)
SKU: 9781496215611
Regular price
$60.00
$60.00
Without Destroying Ourselves is an intellectual history of Native activism seeking greater access to and control of higher education in the twentieth century. John A. Goodwin traces themes of Henry Roe Cloud's (Ho-Chunk) vision for Native intellectual leadership and empowerment in the early 1900s to the later missions of tribal colleges and universities (TCUs) and education-based, self-determination movements of the 1960s onward.
Vital to Cloud's work was the idea of how to build from Native identity and adapt without destroying that identity. As the central themes of the movement for Native control in higher education developed over the course of several decades, a variety of Native activists carried Cloud's vision forward. Goodwin explores how Elizabeth Bender Cloud (Ojibwe), D'Arcy McNickle (Salish Kootenai), Jack Forbes (Powhatan-Renapé, Delaware Lenape), and others built on and contributed to this common thread of Native intellectual activism.
Goodwin demonstrates that Native activism for self-determination was never snuffed out by the swing of the federal government's pendulum away from tribal governance and toward termination. Moreover, efforts for Native control in education remained a vital aspect of that activism. Without Destroying Ourselves documents this period through the full accreditation of TCUs in the late 1970s and reinforces TCUs' continuing relevance in confronting the unique needs and challenges of Native communities today.