Wayi Wah! Indigenous Pedagogies: An ACT for Reconciliation and Anti-Racist Education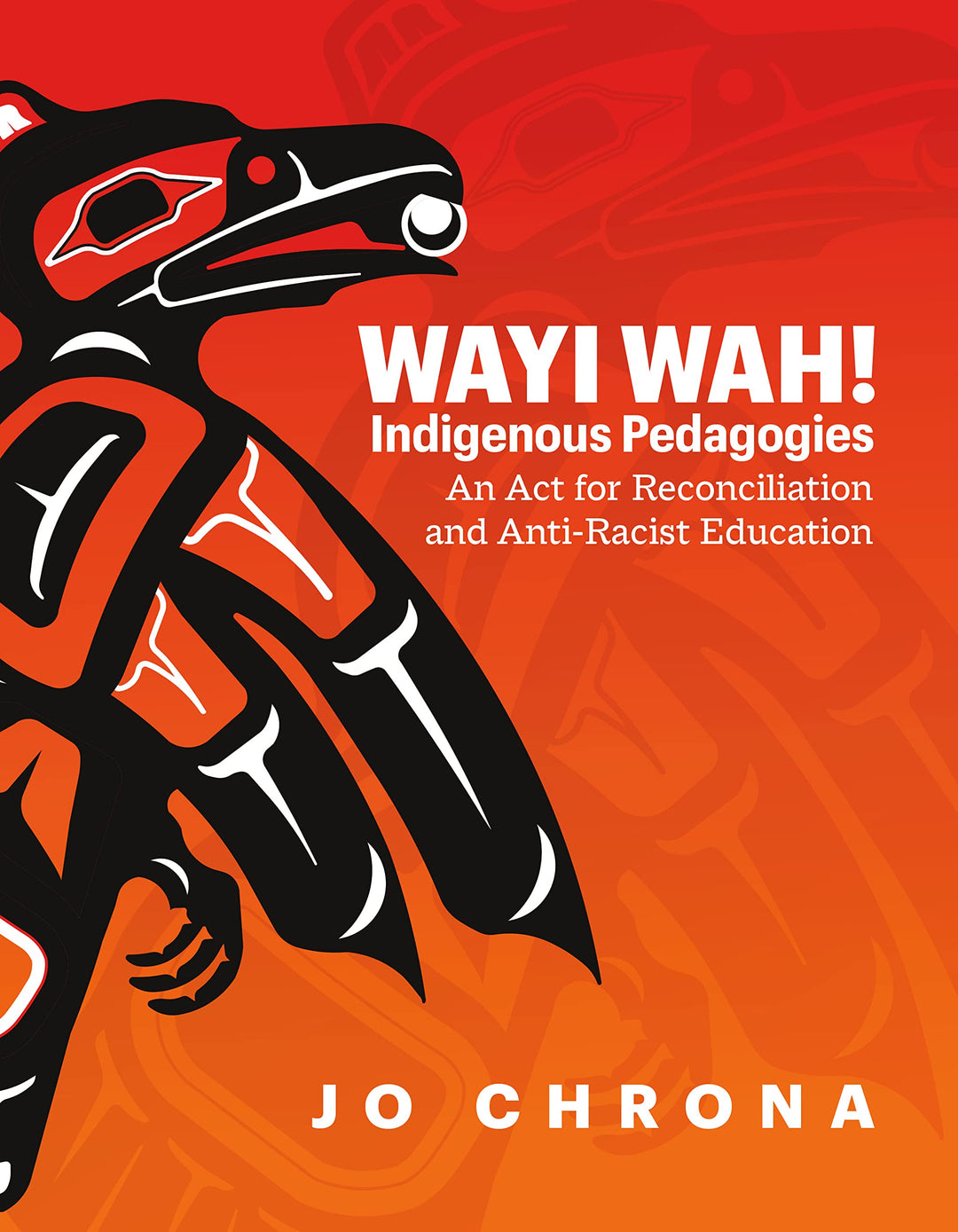 Wayi Wah! Indigenous Pedagogies: An ACT for Reconciliation and Anti-Racist Education
Paperback
Portage & Main Press (2022)
SKU: 9781774920466
Regular price
$32.00
$32.00
How can Indigenous knowledge systems inform our teaching practices and enhance education? How do we create an education system that embodies an anti-racist approach and equity for all learners? This powerful and engaging resource is for non-Indigenous educators who want to learn more, are new to these conversations, or want to deepen their learning.
Some educators may come to this work with some trepidation. You may feel that you are not equipped to engage in Indigenous education, reconciliation, or anti-racism work. You may be anxious about perpetuating misconceptions or stereotypes, making mistakes, or giving offence. In these chapters, I invite you to take a walk and have a conversation with a good mind and a good heart.
With over two decades in Indigenous education, author Jo Chrona encourages readers to acknowledge and challenge assumptions, reflect on their own experiences, and envision a more equitable education system for all.
Each chapter includes:
reflection questions to help process the ideas in each chapter
suggestions for taking action in both personal and professional spheres of influence
recommended resources to read, watch, or listen to for further learning personal reflections and anecdotes from the author on her own learning journey
voices of non-Indigenous educators who share their learning and model how to move into, and sit, in places of unknowing and discomfort, so we can examine our own biases and engage in this work in a good way
Grounded in the First Peoples Principles of Learning, this comprehensive guide builds on Chrona's own experiences in British Columbia's education system to explore how to shape anti-racist and equitable education systems for all. Perfect for reading on your own or with your professional learning community!