Teaching Indigenous Students: Honoring Place, Community, and Culture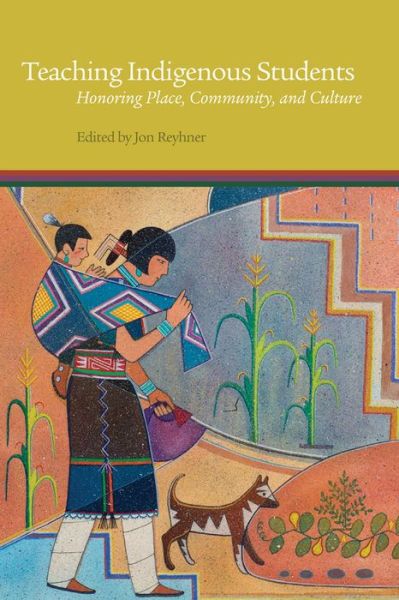 Teaching Indigenous Students: Honoring Place, Community, and Culture
Paperback
University of Oklahoma Press (2015)
SKU: 9780806146997
Regular price
$24.95
$24.95
Indigenous students learn and retain more when teachers value the language and culture of the students' community and incorporate them into the curriculum. This is a principle enshrined in the UN Declaration on the Rights of Indigenous Peoples (2007) and borne out both by the successes of Indigenous-language immersion schools and by the failures of past assimilationist practices and the recent English-only policies of the No Child Left Behind Act in the United States.
Teaching Indigenous Students puts culturally based education squarely into practice. The volume, edited and with an introduction by leading American Indian education scholar Jon Reyhner, brings together new and dynamic research from established and emerging voices in the field of American Indian and Indigenous education. All of the contributions show how the quality of education for Indigenous students can be improved through the promotion of culturally and linguistically appropriate schooling.
Grounded in place, community, and culture, the approaches set out in this volume reflect the firsthand experiences of teachers and students in interacting not just with texts and one another, but also with the local community and environment. The authors address the specifics of teaching the full range of subjects—from learning literacy using culturally meaningful texts to inquiry-based science curricula, and from math instruction that incorporates real-world experience to social studies that blend oral history and local culture with national and world history.
Teaching Indigenous Students also emphasizes the importance of art, music, and physical education, both traditional and modern, in producing well-rounded human beings and helping students establish their identity as twenty-first-century Indigenous peoples. Surveying the work of Indigenous-language immersion schools around the world, this volume also holds out hope for the revitalization of Indigenous languages and traditional cultural values.