Sovereign Schools: How Shoshones and Arapahos Created a High School on the Wind River Reservation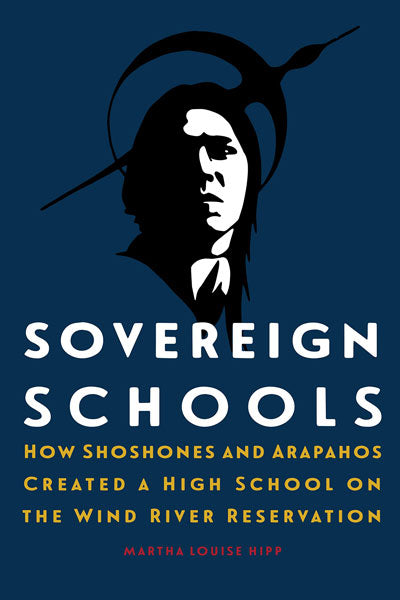 Sovereign Schools: How Shoshones and Arapahos Created a High School on the Wind River Reservation
Hardcover
Bison Books (2019)
SKU: 9781496208859
Regular price
$29.95
$29.95
Sovereign Schools tells the epic story of one of the early battles for reservation public schools. For centuries indigenous peoples in North America have struggled to preserve their religious practices and cultural knowledge by educating younger generations but have been thwarted by the deeply corrosive effects of missionary schools, federal boarding schools, Bureau of Indian Affairs reservation schools, and off-reservation public schools. Martha Louise Hipp describes the successful fight through sustained Native community activism for public school sovereignty during the late 1960s and 1970s on the Shoshone and Arapaho tribes' Wind River Indian Reservation in Wyoming.
Parents and students at Wind River experienced sustained educational discrimination in their school districts, particularly at the high schools located in towns bordering the reservation, not least when these public schools failed to incorporate history and culture of the Shoshones and Arapahos into the curriculum.
Focusing on one of the most significant issues of indigenous activism of the era, Sovereign Schools tells the story of how Eastern Shoshones and Northern Arapahos asserted tribal sovereignty in the face of immense local, state, and federal government pressure, even from the Nixon administration itself, which sent mixed signals to reservations by promoting indigenous "self-determination" while simultaneously impounding federal education funds for Native peoples. With support from the Coalition of Indian Controlled School Boards and the Episcopal Church, the Wind River peoples overcame federal and local entities to reclaim their reservation schools and educational sovereignty.