North Country: The Making of Minnesota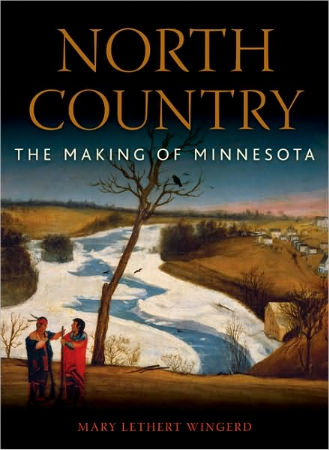 North Country: The Making of Minnesota
Hardcover
University of Minnesota Press (2010)
SKU: 9780816648689
Regular price
$34.95
$34.95
In 1862, four years after Minnesota was ratified as the thirty-second state in the Union, simmering tensions between indigenous Dakota and white settlers culminated in the violent, six-week-long U.S.–Dakota War. Hundreds of lives were lost on both sides, and the war ended with the execution of thirty-eight Dakotas on December 26, 1862, in Mankato, Minnesota—the largest mass execution in American history. The following April, after suffering a long internment at Fort Snelling, the Dakota and Winnebago peoples were forcefully removed to South Dakota, precipitating the near destruction of the area's native communities while simultaneously laying the foundation for what we know and recognize today as Minnesota.
In North Country: The Making of Minnesota, Mary Lethert Wingerd unlocks the complex origins of the state—origins that have often been ignored in favor of legend and a far more benign narrative of immigration, settlement, and cultural exchange. Moving from the earliest years of contact between Europeans and the indigenous peoples of the western Great Lakes region to the era of French and British influence during the fur trade and beyond, Wingerd charts how for two centuries prior to official statehood Native people and Europeans in the region maintained a hesitant, largely cobeneficial relationship. Founded on intermarriage, kinship, and trade between the two parties, this racially hybridized society was a meeting point for cultural and economic exchange until the western expansion of American capitalism and violation of treaties by the U.S. government during the 1850s wore sharply at this tremulous bond, ultimately leading to what Wingerd calls Minnesota's Civil War.
A cornerstone text in the chronicle of Minnesota's history, Wingerd's narrative is augmented by more than 170 illustrations chosen and described by Kirsten Delegard in comprehensive captions that depict the fascinating, often haunting representations of the region and its inhabitants over two and a half centuries. North Country is the unflinching account of how the land the Dakota named Mini Sota Makoce became the State of Minnesota and of the people who have called it, at one time or another, home.