The Boy from Buzwah: A Life in Indian Education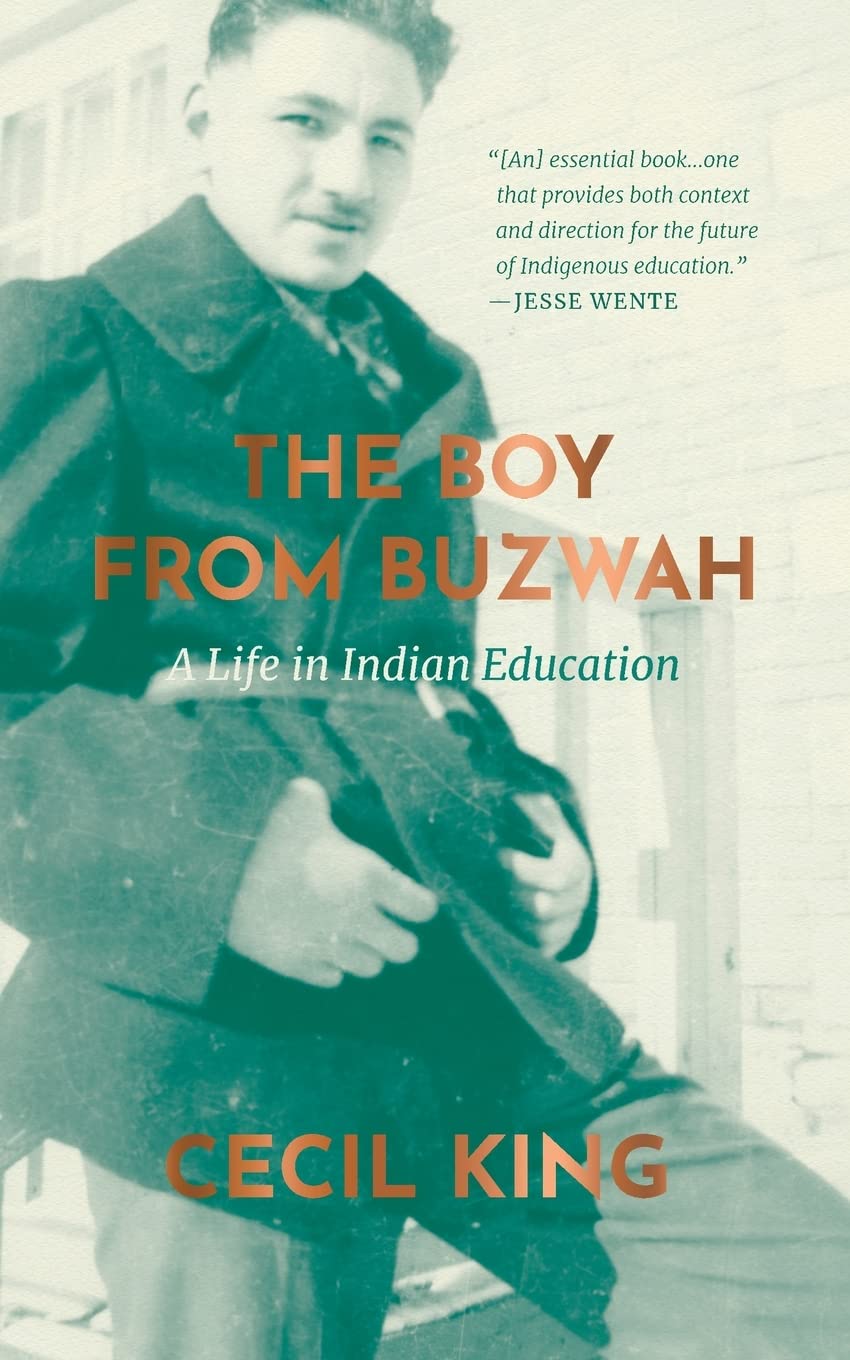 The Boy from Buzwah: A Life in Indian Education
Paperback
University of Regina Press (2022)
SKU: 9780889778504
Regular price
$25.95
$25.95
Cecil King grew up in the small settlement of Buzwah, Ontario, situated on Wikwemikong Unceded Indian Reserve on Manitoulin Island. This moving memoir shares King's life on reserve in the 1930s and '40s and describes a vibrant community full of interesting characters who shared knowledge, warmth, affection, and humour. King also describes his experiences attending Buzwah Indian Day School and St. Charles Garnier Residential School.
After furthering his education, King returned home to Buzwah as a teacher. He quickly became disillusioned with the Ontario curriculum and how inadequately it resonated with on-reserve youth and the realities of Indigenous life. It was then that King began his unparalleled legacy to ensure Indian Control of Indian Education in Canada.
King helped create curriculum that connected to traditional Indigenous cultures and established First Nation language courses in elementary and secondary schools. Over the course of his fifty-year career in education, he would found the Indian Teacher Education Program at the University of Saskatchewan, become the first director of the Aboriginal Teacher Education Program at Queen's University, and develop Ojibwe language courses across North America.
A remarkable story about a remarkable man, The Boy from Buzwah is a powerful testament to Dr. Cecil King's work and legacy.