Holding Our World Together: Ojibwe Women and the Survival of Community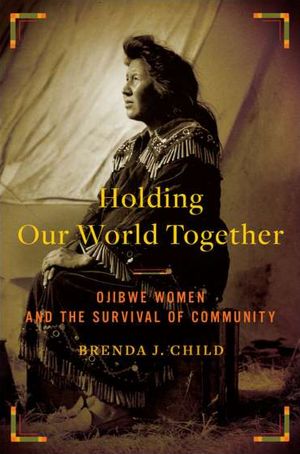 Holding Our World Together: Ojibwe Women and the Survival of Community
Paperback
Penguin Books (2013)
SKU: 9780143121596
Regular price
$15.00
$15.00
A groundbreaking exploration of the remarkable women in Native American communities.
Too often ignored or underemphasized in favor of their male warrior counterparts, Native American women have played a more central role in guiding their nations than has ever been understood. Many Native communities were, in fact, organized around women's labor, the sanctity of mothers, and the wisdom of female elders. In this well-researched and deeply felt account of the Ojibwe of Lake Superior and the Mississippi River, Brenda J. Child details the ways in which women have shaped Native American life from the days of early trade with Europeans through the reservation era and beyond.
The latest volume in the Penguin Library of American Indian History, Holding Our World Together illuminates the lives of women such as Madeleine Cadotte, who became a powerful mediator between her people and European fur traders, and Gertrude Buckanaga, whose postwar community activism in Minneapolis helped bring many Indian families out of poverty. Drawing on these stories and others, Child offers a powerful tribute to the many courageous women who sustained Native communities through the darkest challenges of the last three centuries.