Indigenous Economics: Sustaining Peoples and Their Lands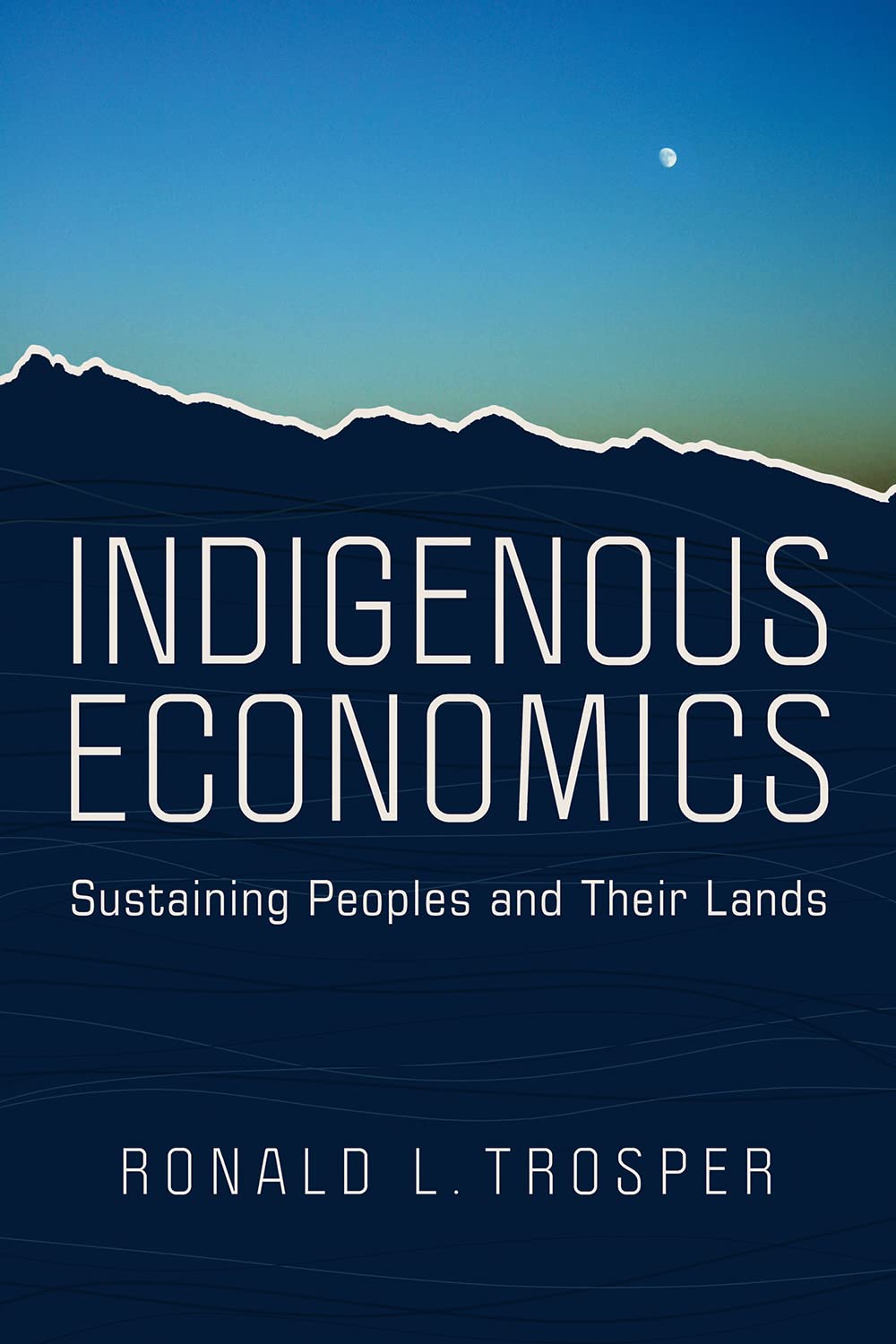 Indigenous Economics: Sustaining Peoples and Their Lands
Paperback
University of Arizona Press (2022)
SKU: 9780816533459
Regular price
$30.00
$30.00
What does "development" mean for Indigenous peoples? Indigenous Economics lays out an alternative path showing that conscious attention to relationships among humans and the natural world creates flourishing social-ecological economies.
Economist Ronald L. Trosper draws on examples from North and South America, Aotearoa/New Zealand, and Australia to argue that Indigenous worldviews centering care and good relationships provide critical and sustainable economic models in a world under increasing pressure from biodiversity loss and climate change. He explains the structure of relational Indigenous economic theory, providing principles based on his own and others' work with tribal nations and Indigenous communities. Trosper explains how sustainability is created at every level when relational Indigenous economic theory is applied--micro, meso, and macro.
Good relationships support personal and community autonomy, replacing the individualism/collectivism dichotomy with relational leadership and entrepreneurship. Basing economies on relationships requires changing governance from the top-down approaches of nation-states and international corporations; instead, each community creates its own territorial relationships, creating plurinational relational states. This book offers an important alternative to classic economic theory. In Indigenous Economics, support for Indigenous communities' development and Indigenous peoples' well-being go hand-in-hand.