Elements of Indigenous Style: A Guide for Writing by and about Indigenous Peoples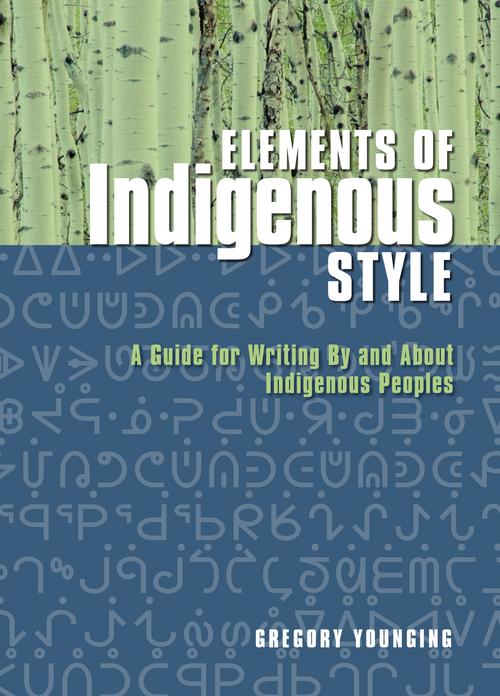 Elements of Indigenous Style: A Guide for Writing by and about Indigenous Peoples
Paperback
Brush Education (2018)
SKU: 9781550597165
Regular price
$19.95
$19.95
"Elements of Indigenous Style is a beautiful beginning, a gathering place and a cultivator of both discussion and growth. Younging's work clears the ground, drafts the blueprints and starts the framing out on the house that we need for our stories. At the same time, Younging manages to write both solid and grounded guidelines while leaving malleability in the architecture so that the ideas can grow and evolve. And we are all invited to share, discuss, add to, and cultivate this important work." —Cherie Dimaline, author of The Marrow Thieves and winner of the Governor General's Literary Award
Elements of Indigenous Style offers Indigenous writers and editors—and everyone creating works about Indigenous Peoples—the first published guide to common questions and issues of style and process. Everyone working in words or other media needs to read this important new reference, and to keep it nearby while they're working.
This guide features:
Twenty-two succinct style principles.

Advice on culturally appropriate publishing practices, including how to collaborate with Indigenous Peoples, when and how to seek the advice of Elders, and how to respect Indigenous Oral Traditions and Traditional Knowledge.

Terminology to use and to avoid.

Advice on specific editing issues, such as biased language, capitalization, and quoting from historical sources and archives.

Case studies of projects that illustrate best practices.