A Girl Called Echo Vol 4: Road Allowance Era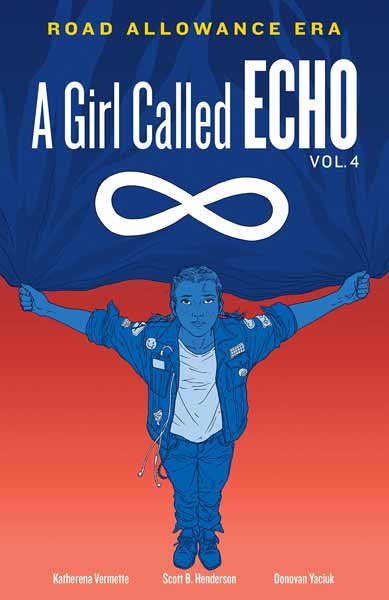 A Girl Called Echo Vol 4: Road Allowance Era
Illustrated by Scott Henderson & Donovan Yaciuk
Graphic Novel
Highwater Press (2021)
SKU: 9781553799306
Regular price
$19.95
$19.95
In Road Allowance Era, Echo's story picks up again when she travels back in time to 1885.
The government has not fulfilled its promise of land for the Métis, and many flee to the Northwest. As part of the fallout from the Northwest Resistance, their advocate and champion Louis Riel is executed. As new legislation corrodes Métis land rights, and unscrupulous land speculators and swindlers take advantage, many Métis settle on road allowances and railway land, often on the fringes of urban centers.
For Echo, the plight of her family is apparent. Burnt out of their home in Ste. Madeleine, they make their way to Rooster Town, a shanty community on the southwest edges of Winnipeg. In this final installment of her story, Echo is reminded of the strength and resilience of her people, forged through the loss and pain of the past, as she faces a triumphant future.