A History in Indigenous Voices: Menominee, Ho-Chunk, Oneida, Stockbridge, and Brothertown Interactions in the Removal Era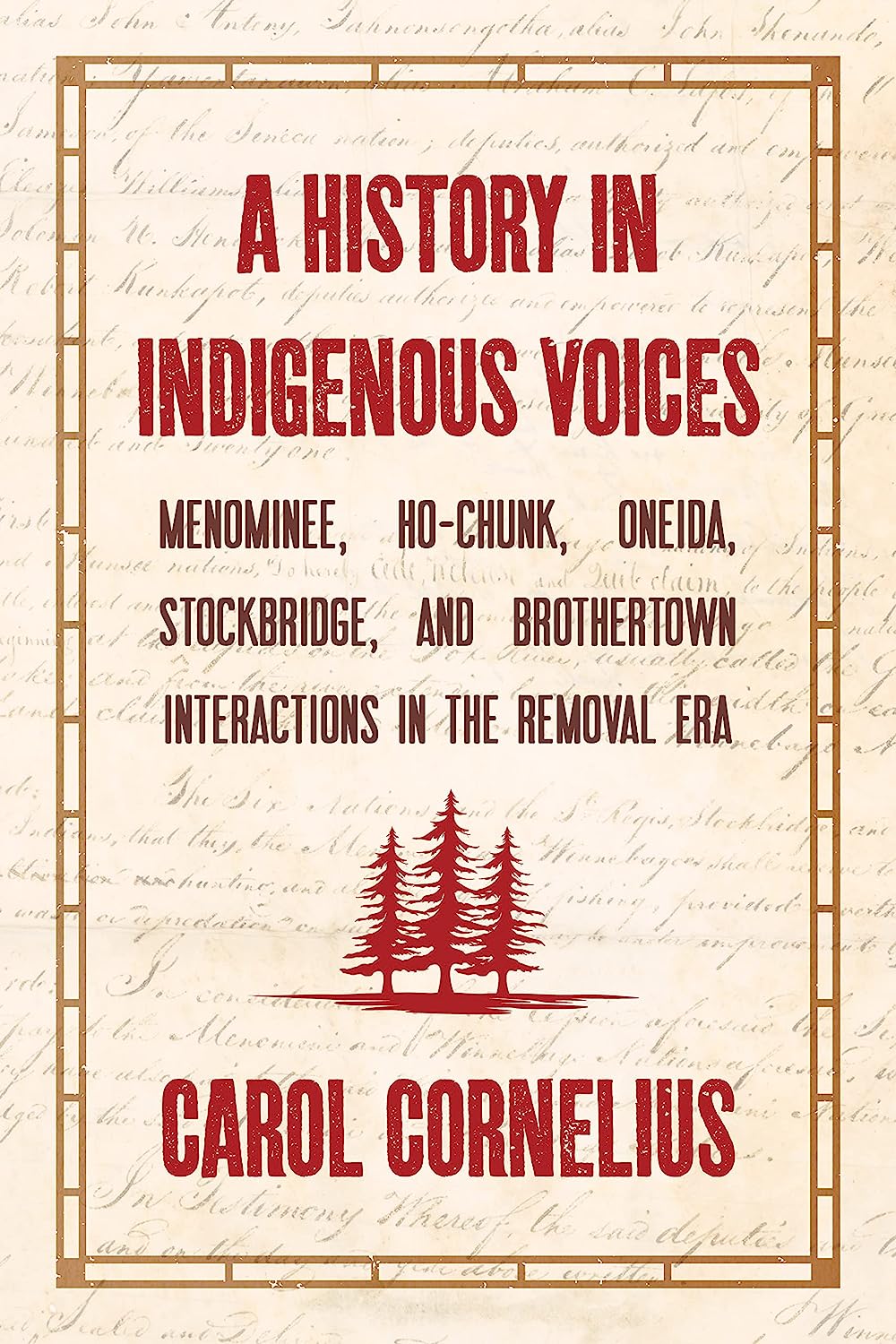 A History in Indigenous Voices: Menominee, Ho-Chunk, Oneida, Stockbridge, and Brothertown Interactions in the Removal Era
Paperback
Wisconsin Historical Society Press (2023)
SKU: 9781976600098
Regular price
$49.95
$49.95
A history of Wisconsin's Indigenous past, present, and future—in Native peoples' own words.
Treaties made in the 1800s between the United States and the Indigenous nations of what is now Wisconsin have had profound influence on the region's cultural and political landscape. Yet few people realize that in the early part of that century, the Menominee and Ho-Chunk Nations of Wisconsin signed land treaties with several Indigenous nations from New York State. At the onset of the removal era, these eastern nations, including the Oneida Nation and the Six Nations Confederacy, were under constant pressure from the federal government and land speculators to move to lands around Green Bay and Lake Winnebago.
In this groundbreaking book, Carol A. Cornelius has compiled a careful account of these nation-to-nation treaties, in large part in the words of those Indigenous leaders who served as the voices and representatives of their nations. Drawing on a rich collection of primary sources, Cornelius walks readers through how, why, and for whom these treaties were made and how the federal government's failure and unwillingness to acknowledge their legitimacy led to the further loss of Indigenous lands. The living documents transcribed here testify to the complexity and sovereignty of Indigenous governance then and now, making this volume a vital resource for historians and an accessible introduction to Indigenous treatymaking in Wisconsin.