A Girl Called Echo Omnibus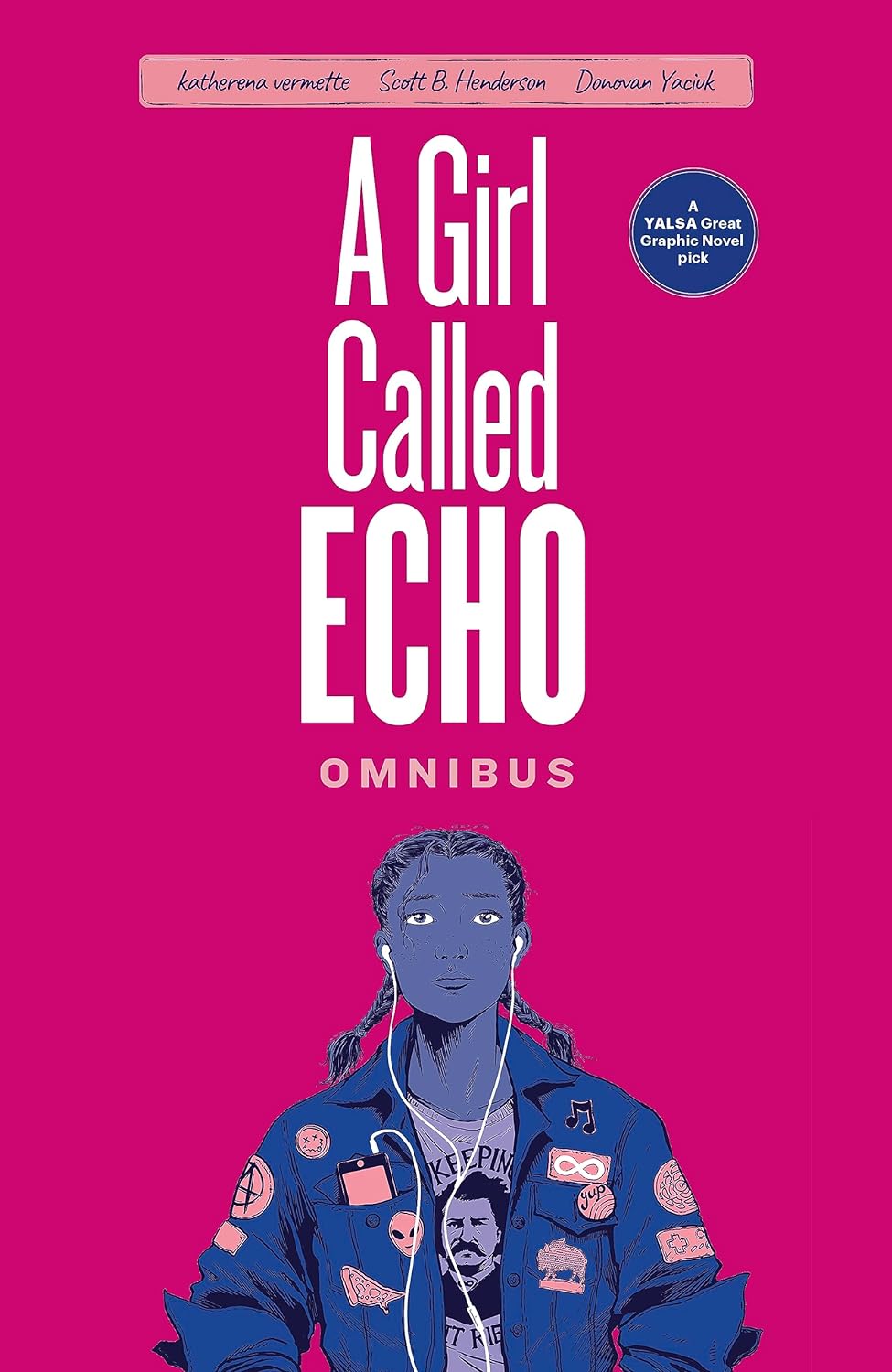 A Girl Called Echo Omnibus
Illustrated by Scott B. Henderson
Paperback
Highwater Press (2023)
SKU: 9781774920886
Regular price
$36.00
$36.00
Métis teenager Echo Desjardins is struggling to adjust to a new school and a new home. When an ordinary history class turns extraordinary, Echo is pulled into a time-travelling adventure. Follow Echo as she experiences pivotal events from Métis history and imagines what the future might hold. This omnibus edition includes all four volumes in the A Girl Called Echo series:
- In Pemmican Wars, Echo finds herself transported to the prairies of 1814. She witnesses a bison hunt, visits a Métis camp, and travels the fur-trade routes. Experience the perilous era of the Pemmican Wars and the events that lead to the Battle of Seven Oaks.
- In Red River Resistance, we join Echo on the banks of the Red River in the summer of 1869. Canadian surveyors have arrived and Métis families, who have lived there for generations, are losing their land. As the Resistance takes hold, Echo fears for the future of her people in Red River.
- In Northwest Resistance, Echo travels to 1885. The bison are gone and settlers from the East are arriving in droves. The Métis face starvation and uncertainty as both their survival and traditional way of life are threatened. The Canadian government has ignored their petitions, but hope rises with the return of Louis Riel.
- In Road Allowance Era, Echo returns to 1885. Louis Riel is standing trial, and the government has not fulfilled its promise of land for the Métis. Burnt out of their home in Ste. Madeleine, Echo's people make their way to Rooster Town, a shanty community on the southwest edges of Winnipeg. In this final instalment, Echo is reminded of the strength and perseverance of the Métis.
This special omnibus edition of Katherena Vermette's best-selling series features an all-new foreword by Chantal Fiola (Returning to Ceremony: Spirituality in Manitoba Métis Communities), a historical timeline, and an essay about Métis being and belonging by Brenda Macdougall (Contours of a People: Métis Family, Mobility, and History).