Warrior Spirit: The Story of Native American Heroism and Patriotism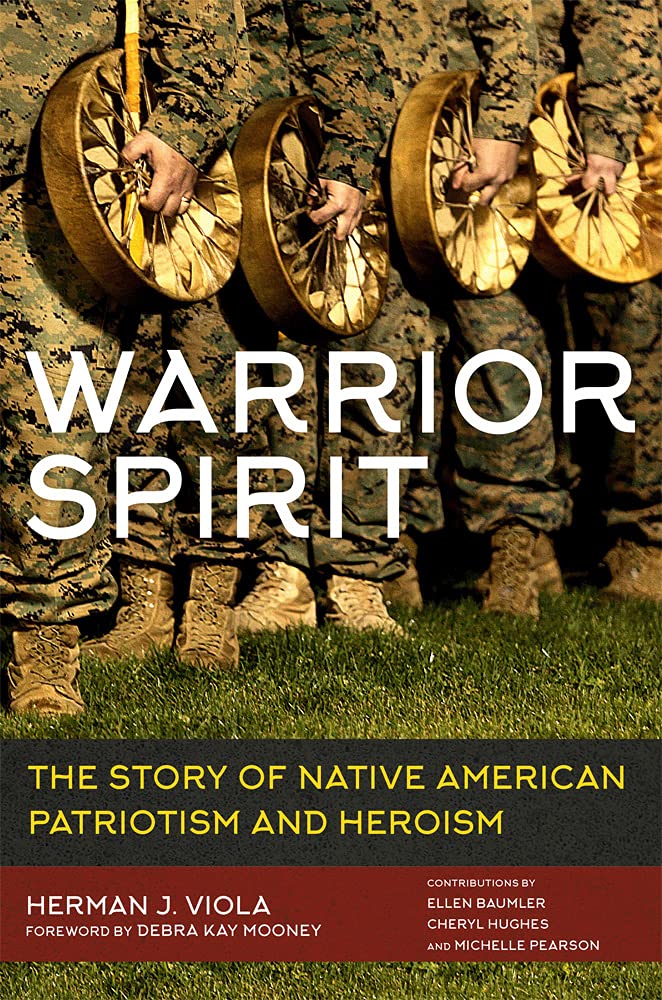 Warrior Spirit: The Story of Native American Heroism and Patriotism
Paperback
University of Oklahoma Press (2022)
SKU: 9780806180311
Regular price
$19.95
$19.95
For decades, American schoolchildren have learned only a smattering of facts about Native American peoples, especially when it comes to service in the U.S. military. They might know that Navajos served as Code Talkers during World War II, but more often they learn that Native Americans were enemies of the United States, not allies or patriots. In Warrior Spirit, author Herman J. Viola sets the record straight by highlighting the military service--and major sacrifices--of Native American soldiers and veterans in the U.S. armed services.
American Indians have fought in uniform in each of our nation's wars. Since 1775, despite a legacy of broken treaties, cultural suppression, and racial discrimination, indigenous Americans have continued to serve in numbers that far exceed their percentage of the general U.S. population. Warrior Spirit introduces readers to unsung heroes, from the first Native guides and soldiers during the Revolutionary War to those servicemen and -women who ventured to Vietnam, Iraq, and Afghanistan.
This outstanding record of service begs a question: Why do American Indians willingly serve a country that has treated them so poorly? Native veterans invariably answer that they are a warrior people who have a sacred obligation to defend their homeland and their families. Written to be accessible to young adult readers, Warrior Spirit is a valuable resource for any reader interested in Native American military history.