Grounded Authority: The Algonquins of Barriere Lake Against the State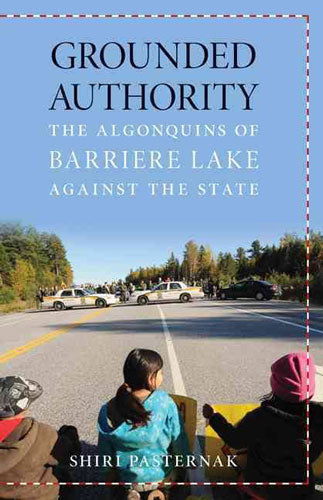 Grounded Authority: The Algonquins of Barriere Lake Against the State
Paperback
University of Minnesota Press (2017)
SKU: 9780816698349
Regular price
$30.00
$30.00
Since Justin Trudeau's election in 2015, Canada has been hailed internationally as embarking on a truly progressive, post-postcolonial era—including an improved relationship between the state and its Indigenous peoples. Shiri Pasternak corrects this misconception, showing that colonialism is very much alive in Canada. From the perspective of Indigenous law and jurisdiction, she tells the story of the Algonquins of Barriere Lake, in western Quebec, and their tireless resistance to federal land claims policy.
Grounded Authority chronicles the band's ongoing attempts to restore full governance over its lands and natural resources through an agreement signed by settler governments almost three decades ago—an agreement the state refuses to fully implement. Pasternak argues that the state's aversion to recognizing Algonquin jurisdiction stems from its goal of perfecting its sovereignty by replacing the inherent jurisdiction of Indigenous peoples with its own, delegated authority. From police brutality and fabricated sexual abuse cases to an intervention into and overthrow of a customary government, Pasternak provides a compelling, richly detailed account of rarely documented coercive mechanisms employed to force Indigenous communities into compliance with federal policy.
A rigorous account of the incredible struggle fought by the Algonquins to maintain responsibility over their territory, Grounded Authority provides a powerful alternative model to one nation's land claims policy and a vital contribution to current debates in the study of colonialism and Indigenous peoples in North America and globally.