Relativization in Ojibwe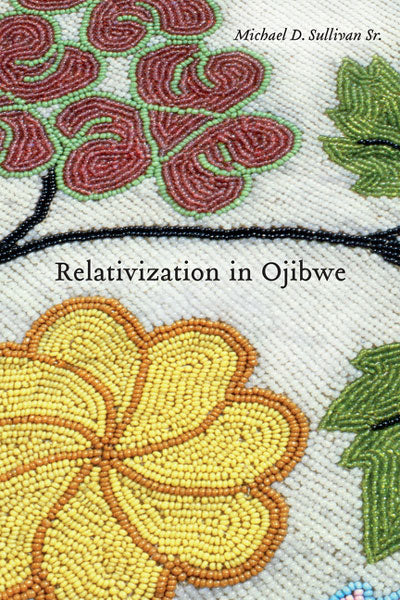 Relativization in Ojibwe
Paperback
University of Nebraska Press (2021)
SKU: 9781496222268
Regular price
$30.00
$30.00
In Relativization in Ojibwe, Michael D. Sullivan Sr. compares varieties of the Ojibwe language and establishes subdialect groupings for Southwestern Ojibwe, often referred to as Chippewa, of the Algonquian family. Drawing from a vast corpus of both primary and archived sources, he presents an overview of two strategies of relative clause formation and shows that relativization appears to be an exemplary parameter for grouping Ojibwe dialect and subdialect relationships.
Specifically, Sullivan targets the morphological composition of participial verbs in Algonquian parlance and categorizes the variation of their form across a number of communities. In addition to the discussion of participles and their role in relative clauses, he presents original research linking geographical distribution of participles, most likely a result of historic movements of the Ojibwe people to their present location in the northern midwestern region of North America.
Following previous dialect studies concerned primarily with varieties of Ojibwe spoken in Canada, Relativization in Ojibwe presents the first study of dialect variation for varieties spoken in the United States and along the border region of Ontario and Minnesota. Starting with a classic Algonquian linguistic tradition, Sullivan then recasts the data in a modern theoretical framework, using previous theories for Algonquian languages and familiar approaches such as feature checking and the split-CP hypothesis.