Scalping Columbus and Other Damn Indian Stories: Truths, Half-Truths & Outright Lies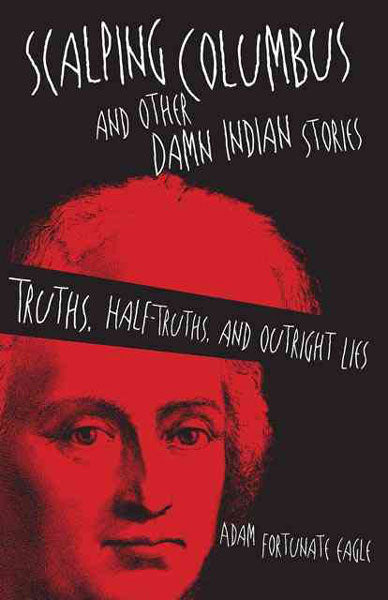 Scalping Columbus and Other Damn Indian Stories: Truths, Half-Truths & Outright Lies
Paperback
University of Oklahoma Press (2014)
SKU: 9780806144283
Regular price
$21.95
$21.95
Adam Fortunate Eagle has been called many things: social activist, serious joke medicine, contrary warrior, national treasure, enemy of the state, living history. Characterizing his style as "Fortunate Eagle meets Mark Twain, Indian style," the author relates the traditions, joys, and frustrations of his own Native American experience in tones ranging from "gut-busting laughter to pissed-off anger."
Leading the reader through time and space, Fortunate Eagle uses his own history—as a child in an Ojibwe community and later as a civil rights leader who, among other achievements, helped organize the takeovers of Alcatraz in 1964 and 1969—to recount the experience of modern Native peoples. The tradition of oral storytelling shines through his language and in his thoughtful and humorous juxtapositions. In the story for which the book is named, Fortunate Eagle journeys to Italy to "discover" the land and claim it in protest of Columbus Day. Wearing a traditional beaded buckskin outfit, complete with scalps hanging from his belt, he meets with the pope. Afterward, suffering from what he calls "the Pope's Revenge," he is forced to spend two days in or near a bathroom.
Beginning with a foreword "written" by Sitting Bull, and traveling from moose encounters in Minnesota to the Spanish Steps in Rome, this book reminds readers of the wisdom of elders, the cross-cultural confusion of Native-white encounters, and some of the most difficult issues faced by contemporary Native peoples.
Falling somewhere between fact and fiction, the tales in Scalping Columbus and Other Stories combine outrageous comedy with clever social commentary, managing both to entertain and to enlighten.