Sam English: The Life of an Artist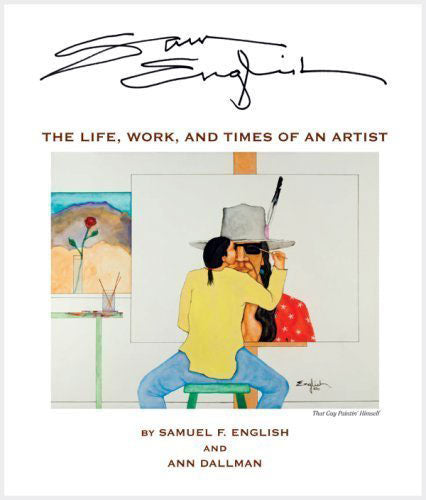 Sam English: The Life of an Artist
Hardcover
Sam English Art (2009)
SKU: 9780615272610
Regular price
$40.00
$40.00
Sam English has wanted to put together a book of his art for many years. And Sam, being the creative artist he is, wanted this book to "be fun" for his readers, something they could enjoy looking at as they appreciated his art. Sam is well known for his work in the recovery movement and is tireless in spreading the word that addictions (alcohol, drugs, etc.) can be overcome. That message is woven beautifully throughout the book.
The book is a coffee table style with over 85 full color, full page copies of prints, posters, and other works. There are also many other examples of his work along with his explanations of the works, and his philosophy of life and work. Biographical information and his association with the American Indian Movement (AIM), addiction prevention and recovery organizations, and other organizations are also included.
Sam English is a member of the Turtle Mountain Band of Chippewa Indians. His work is well known by his use of elongated figures to depict his People as well as the night sky, stars and nature. Sam has been honored with numerous awards from art shows around the country and commissions from various tribal and governmental agencies, including the prestigious 2009 Lifetime Achievement Award from the Southwestern Association for Indian Arts. He is also known for his donation of artwork for posters for non-profit agencies. The work of Sam English is also represented in private art collections around the world.