"That's What They Used to Say": Reflections on American Indian Oral Traditions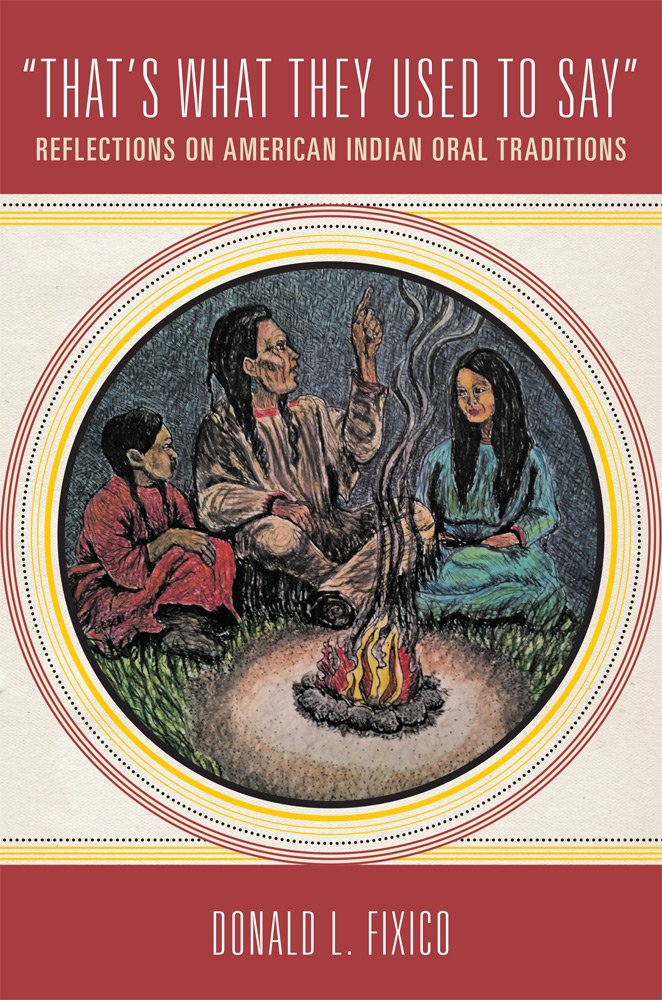 "That's What They Used to Say": Reflections on American Indian Oral Traditions
Paperback
University of Oklahoma Press (2023)
SKU: 9780806193038
Regular price
$24.95
$24.95
As a child growing up in rural Oklahoma, Donald Fixico often heard "hvmakimata"-"that's what they used to say"-a phrase Mvskoke Creeks and Seminoles use to end stories. In his latest work, Fixico, who is Shawnee, Sac and Fox, Mvskoke Creek, and Seminole, invites readers into his own oral tradition to learn how storytelling, legends and prophecies, and oral histories and creation myths knit together to explain the Indian world.
Interweaving the storytelling and traditions of his ancestors, Fixico conveys the richness and importance of oral culture in Native communities and demonstrates the power of the spoken word to bring past and present together, creating a shared reality both immediate and historical for Native peoples. Fixico's stories conjure war heroes and ghosts, inspire fear and laughter, explain the past, and foresee the future-and through them he skillfully connects personal, familial, tribal, and Native history.
Oral tradition, Fixico affirms, at once reflects and creates the unique internal reality of each Native community. Stories possess spiritual energy, and by summoning this energy, storytellers bring their communities together. Sharing these stories, and the larger story of where they come from and how they work, "That's What They Used to Say" offers readers rare insight into the oral traditions at the very heart of Native cultures, in all of their rich and infinitely complex permutations.